Most frequent questions and answers
In Illinois, anyone arrested for driving under the influence of alcohol and/or other drugs (DUI must undergo an alcohol and drug evaluation before sentencing can occur for the DUI offense, or restricted or full driving privileges can be granted by the Office of the Secretary of State.
Inconsistencies must be reconciled between the defendant and the evaluator.  If not, the evaluation will have no validity and could result in the follow consequences: 1.) Denial of driving privileges by the Office of the Secretary of State.  2.) A request by the Court or the office of the Secretary of State to undergo another evaluation at the defendants expense. 3.) delay of sentencing for the DUI or consideration for restricted or full driving privileges.
The purpose of the evaluation is to determine the extent of the defendant's alcohol and/or drug us and its associated risk to current or future public safety. The following areas are reviewed: the defendant's driving history, chemical test results (blood alcohol content), objective Test score and category and the interview with an evaluation.
When the evaluation is completed, a classification and a recommendation will be determined by the evaluator and recorded on the Alcohol and Drug Uniform Report form for the Court or the Office of the Secretary of State. This form will then be sent to the Court or given to the defendant to take to the Office of the Secretary of State for the driver's license hearing. The classification will be one of the following: • Minimal Risk • Moderate Risk • Significant Risk • High Risk.  
The focus of the interview is past and current alcohol and drug use, specially as it relates to driving history.  Defendant responses are check against the driving record, the Objective test score, the results of the chemical testing and possibly other corroborative sources.
The cost of the alcohol and drug evaluation is established by the provider.  It is the responsibility of the defendant to pay for the evaluation.  However, providers must offer alcohol and drug evaluations at a reduced fee to defendants who can prove an inability to pay the full cost according to established program standards.
DO I HAVE TO DO THE ALCOHOL AND DRUG EVALUATIONS AND TAKE THE CLASSES?   Yes! The process of these services is court mandated.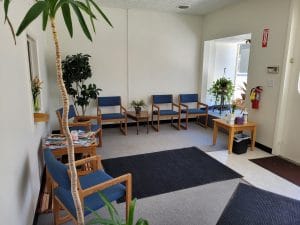 Alpha Omega Counseling Services is State licensed and regulated by the Illinois Department of Human Services, division of Alcoholism and Substance Abuse.  Alpha Omega Counseling Services conduct DUI evaluations for the Court or the Office of the Secretary of State.  Our professional evaluators working in our programs meet standards prescribed by the Department.  Programs are inspected and conform to applicable Department Rules and Regulations in order to maintain licensure. (References for Questions and Answers DUI Processes & Evaluations Pamphlet IDHS Illinois Department of Human Resources)